Avant Trio
Blue Suns
12 inch vinyl, poster

Records of two improvisation performances held in May and September of 2014, by Avant Trio consisting of Francesca Han(piano), Sungbae Kim(bass), Oki Kim(saxophone).
Artwork built from folded, shaved and distorted elements was inspired by track titles, such as Gleanings, Solar Buddha, Cohesive Force, Controversy, East Suns, etc.

Fragments of a circle seem to gather and clot to create a larger circle, as though an old planet would in a galaxy; and yet together they blend with each other or replace one another to create a new resonance.
The two discs represent the title of the album and track:
Blue Sun
and
White Stone
, and so the applied colors and their meanings are: translucent blue for expansion, and solid white for convergence.
---
Client: Beatball Music

Year: September 2016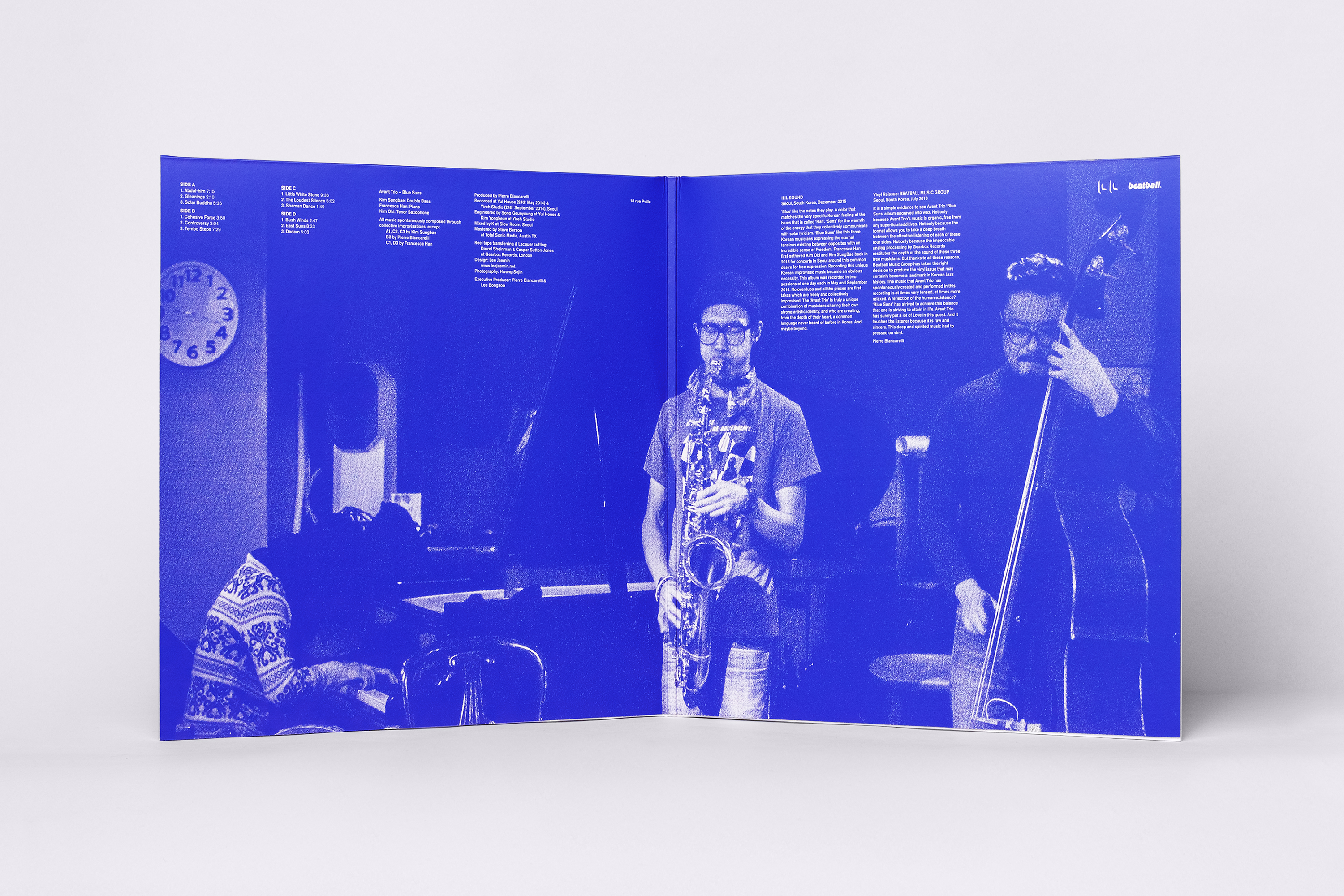 ---