Echo Beach
is a series of DJing events organized by Melody Bar ECHO in Seoul. And it is also the title of the song released in 1980 by the Canadian band Martha and The Muffins.
Echo Beach
is a virtual place, but
the artwork of the song's 7-inch single
borrows a map of the actual area. The map refers to
the bar of Chesil Beach on the southern coast of England
.
I homaged the song's artwork in the poster series design for the event. The coordinate values of the maps appearing in the poster series start at Chesil Beach, and travel through West Dorset Heritage Coast and Isle of Portland sequentially, covering a 40 km radius.
It is less important that this place is virtual or real; since we've never been to it, it is an unknown place that inspires imagination. It would be nice to think about each Echo Beach while listening to music and looking posters that look like maps.
Design: Jaemin Lee
Print:
Corners
Client:
Echo
Year: June, July, and August 2022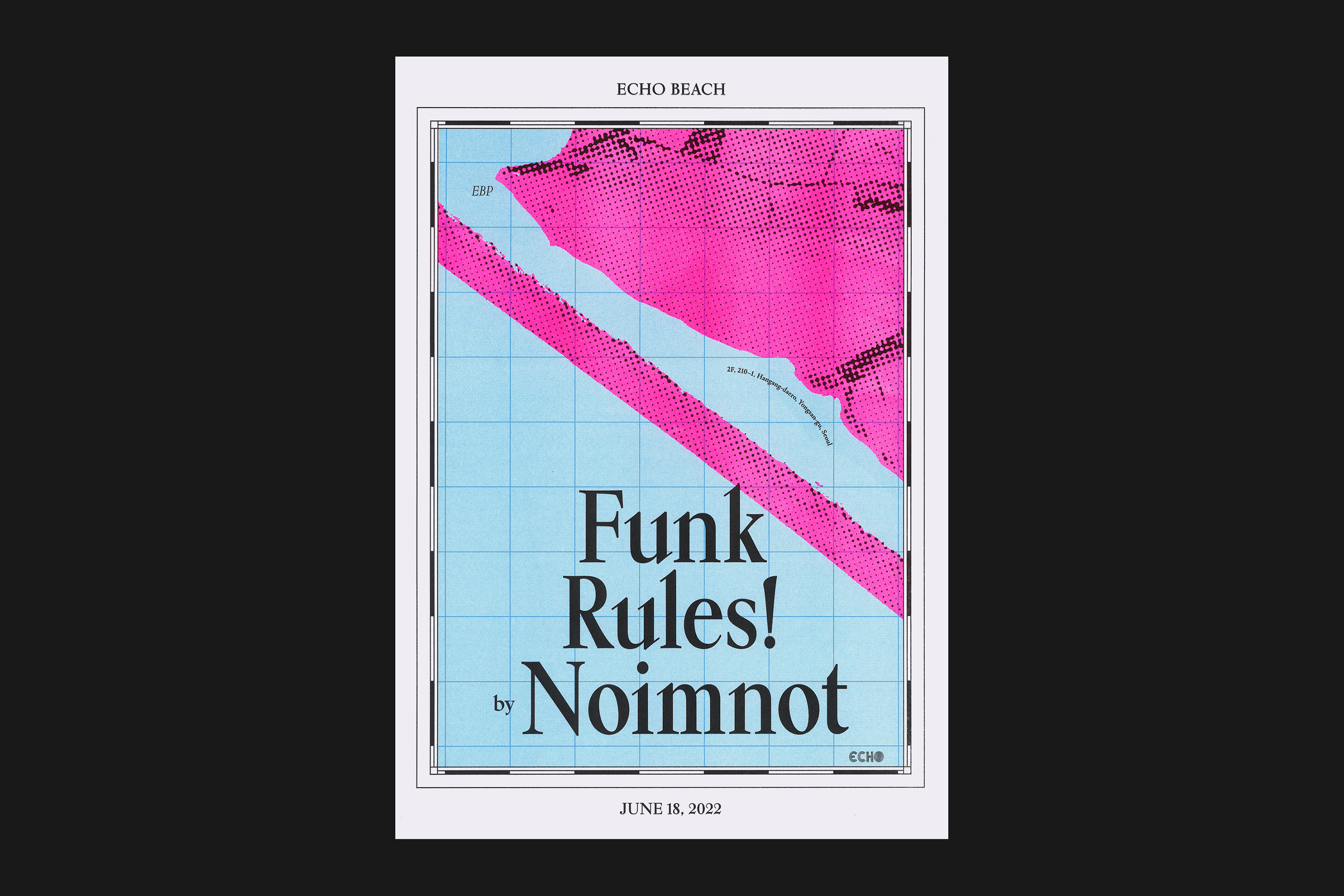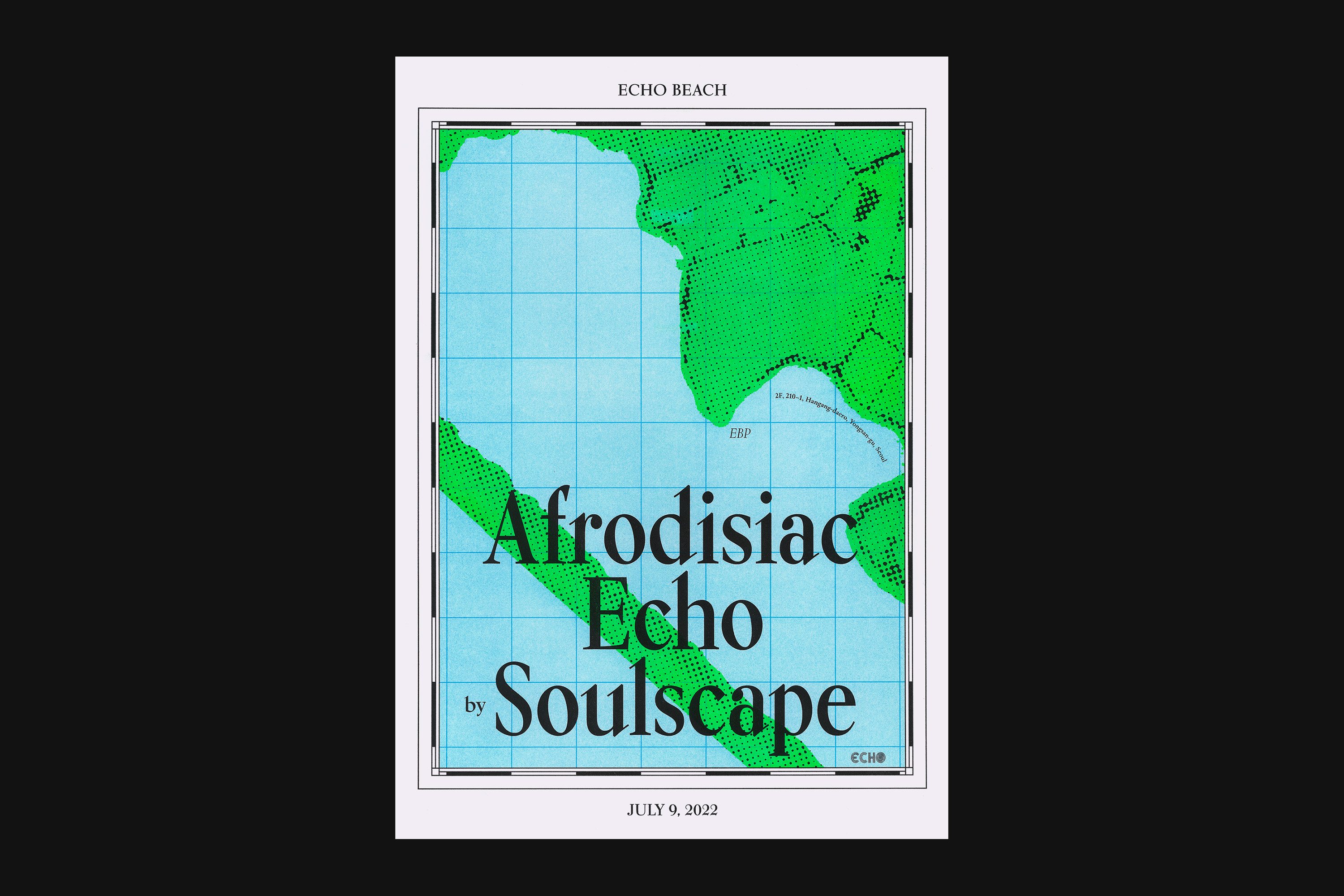 ---