United Notions
is a collaborative exhibition curated by
The Bakery
. The collaboration investigates into cultural cliches of various countries, find similarities & differences, and try to express them by means of visual communication. The aim is to show that as much as we differ from each other, we still can speak the same language. 20 studios from across the globe were invited to brief each other with a word from their country and create 2 posters each: one based on personal choice, another based on a brief from the peers.
As a result of the collaboration was an exhibition: 40 posters from 20 studios, explaining simple and complex things through type, illustration, form and colour.
Posters were exhibited in
The Gallery Nauka i Iskusstvo
, Moscow, Russia
from 27 May to 7 Jun 2015.
Design: Jaemin Lee and Heesun Kim

Year: May 2015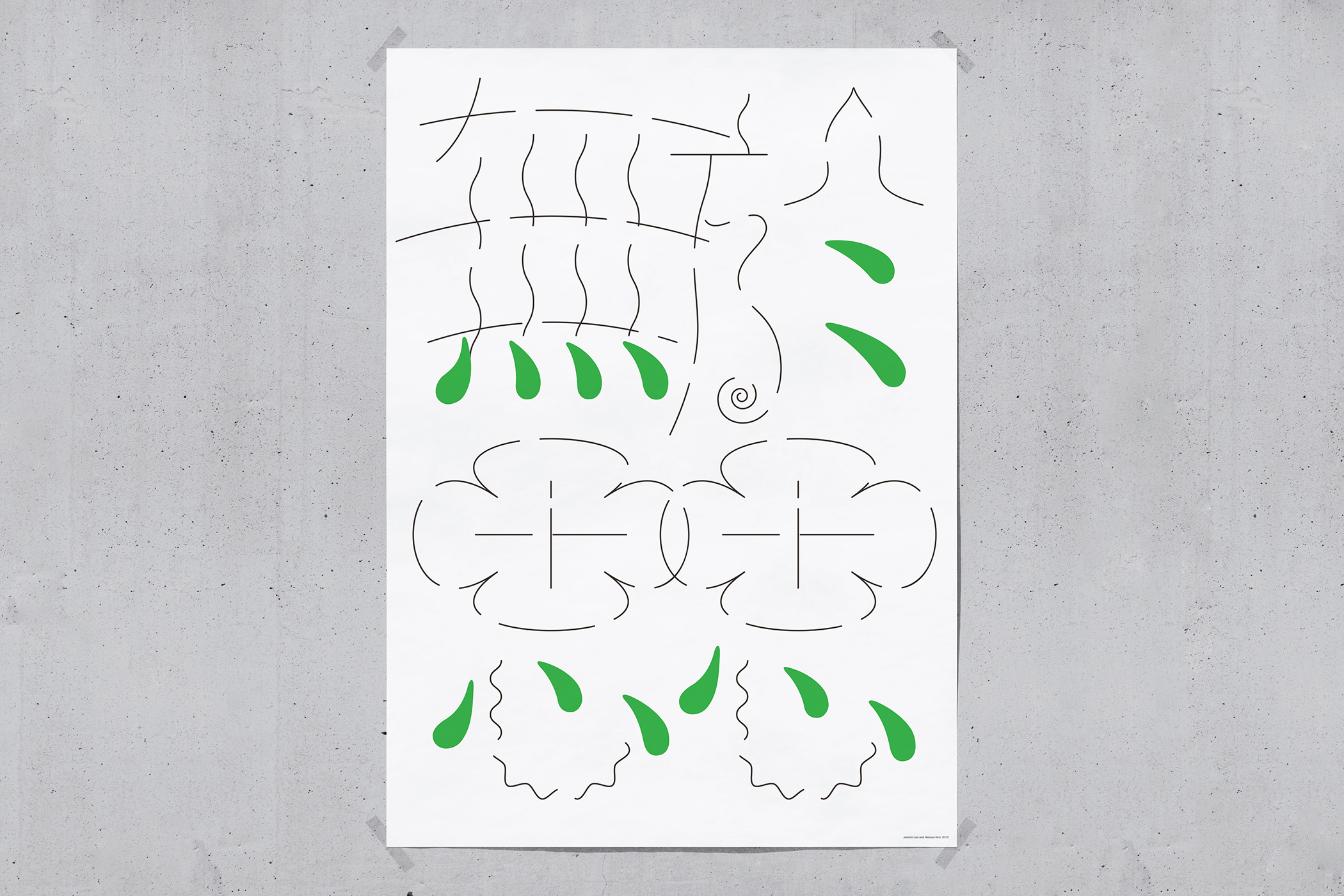 The two posters are a response to these briefs:
Eosamoosa (personal brief)
Though it is a saying we use in Korea, it derives from Chinese characters. It means something is on the tip of one's tongue, only thought wise. It describes a thought that is vaguely there but not clear at all. Quite conceptual and difficult to visualize, the weather we were experiencing then inspired us to create a poster that portrays the awkward boundary between spring and winter. It shows that new leaves are blooming but that chilly air is still present.

Catenaccio (peer brief)
This is an italian saying that we also use in Korea, especially when talking about football. It defines a defensive play, describing a tight and hardly breakable guarding position. This was applied to typography as overlapping characters, tightly placed and working together.
Posters were exhibited in The Gallery Nauka i Iskusstvo, Moscow, Russia
from 27 May to 7 Jun 2015
---