Mild High Club: 2017 Live in Seoul
Poster, ticket, souvenir

Mild High Club is an ambient, psychedelic pop band based in Chicago and Los Angeles. There is a pleasant tickle in soft and sweet performances and cavalier voices of those who are in the midst of soft rock and neo-psychedelic.
I wanted to describe mood and scenery such as palm leaves hiding the early summer sunshine, shaking by the light breeze and making a hazy shadow.

I did not forget emphasizing the cool beard of all members including the frontman Alexander Brettin.
---
Client: Gimbab Records

Year: November 2017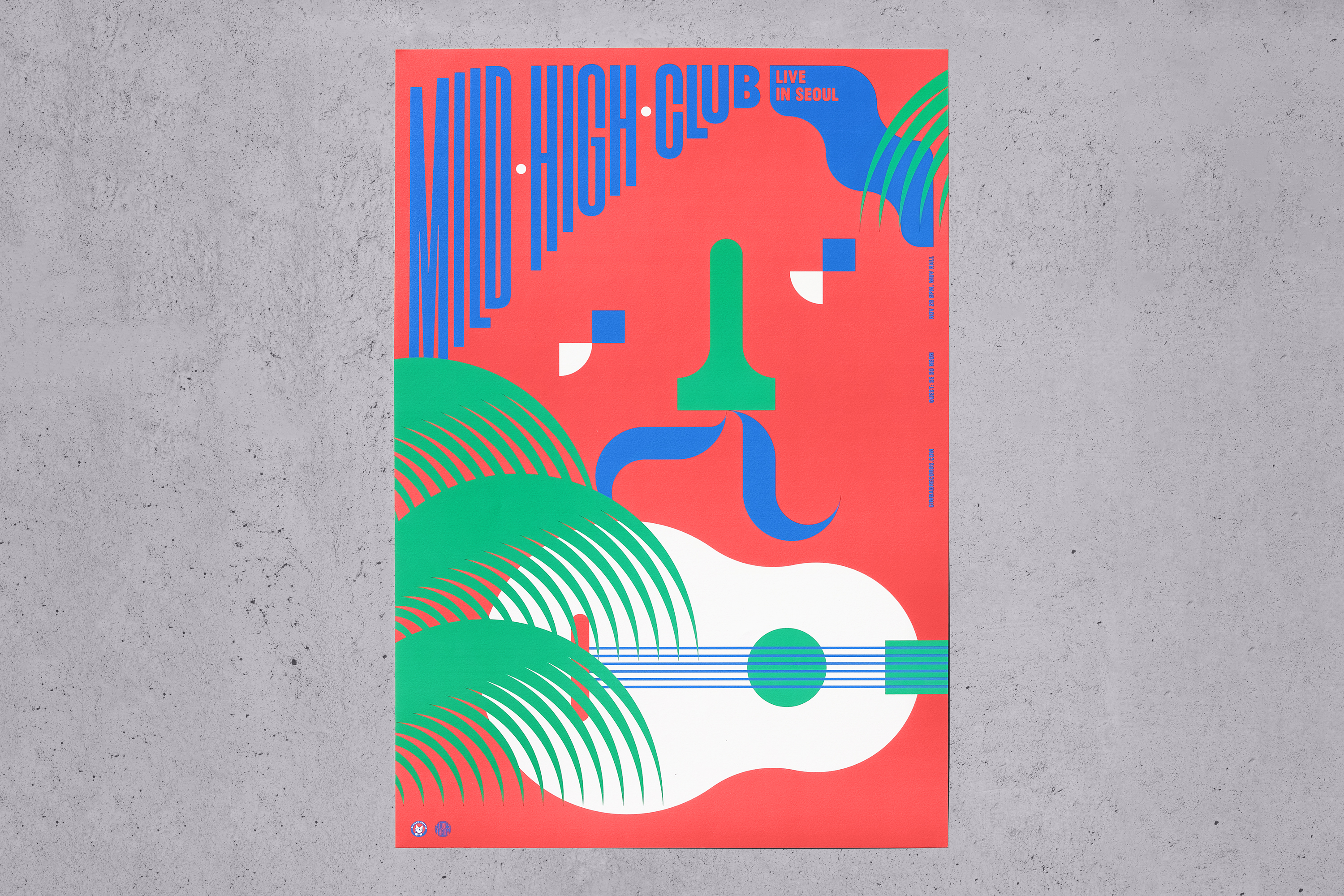 ---