Typojanchi 2015: International Typography Biennale
C( )T( )
Exhibition identity

Typojanchi is an International Biennale that takes place in Seoul. Typojanchi uniquely explores various intersections where the art of visible language meets other cultural areas — literature, city, music, film, politics and economy.
The forth edition of Typojanchi
was held under the theme of City and Typography, and named its identity
C( )T( )
.
C as in city. T for typography. C is the first consonant of the word city and T is the second, typography. The letters C( )T( ) can also be pronounced as the word CITY without the silent I and Y. This relationship can allude to some of the existing anomalies already found in the urban environment. Buildings, structures, infrastructures form a foundation and the in-between or surrounding spaces often define the city. These 'in-between spaces' give a city its personality, character and life.
Typojanchi 2015
seeks to invite those who might fill or celebrate these defining in-between spaces. If C and T can be considered an open platform, Typojanchi 2015 invites typography to play the role of symbol between physical signifier and the culturally signified.
( ) implies something that is missing. Or something wished for. ( ) provides more and sometimes nothing at all. The idea of a city can be implied in C( )T( ). Perhaps it is something in the background, perhaps nothing left or even the notion that everything can be filled. Typojanchi 2015 reflects on cities through ( ). Diverse cities fill the indiscernible ( ) with both imagination and wit.
C( )T( ) will be C( )T( ), C( )T( ), or C( )T( ).
— Director, Kymn Kyungsun
Director: Kymn Kyungsun

Special exhibition director: Adrian Shaughnessy

Chief curator: Lee Kiseob, Lee Jaemin, Chris Ro, Kelly Choi Moonkyung

Curator: Tetsuya Goto, Min Byunggeol, Fritz K. Park, Ahn Byunghak, Cho Hyun (Shim Daeki, Lee Choongho)

Committee: Jun Miyeon, Lee Hongkyu, Adele Yoon Hyunjung

Coordinator: Sohn Youngeun, Lee Daeun, Asechi Kimi, Jiang Yan

Exhibition identity : Studio fnt
Exhibition space design: Zero-lab

Graphic design: Sohn Youngeun, Kang Hong, Lee Daeun

Design assistant: Yang Doyeon, Han Yeji, Leem Hyeeun, Kim Sohee

Website design: E Roon Kang
Official poster design: Aaron Nieh, Helmo, Lee Jaemin, Ludovic Balland, Keetra Dean Dixon, Richard Niessen, Siggi Eggertsson

Communication poster design: Lee Jaemin

Catalogue publishing: Ahn graphics

Catalogue editing: Park Hwalsung

Catalogue design: Lee Kyeongsoo

Photography: SSSauna studio
---
︎
bpando.org/2016/01/05/branding-typojanchi-2015
︎
Notable, CORE77 2016 Design Awards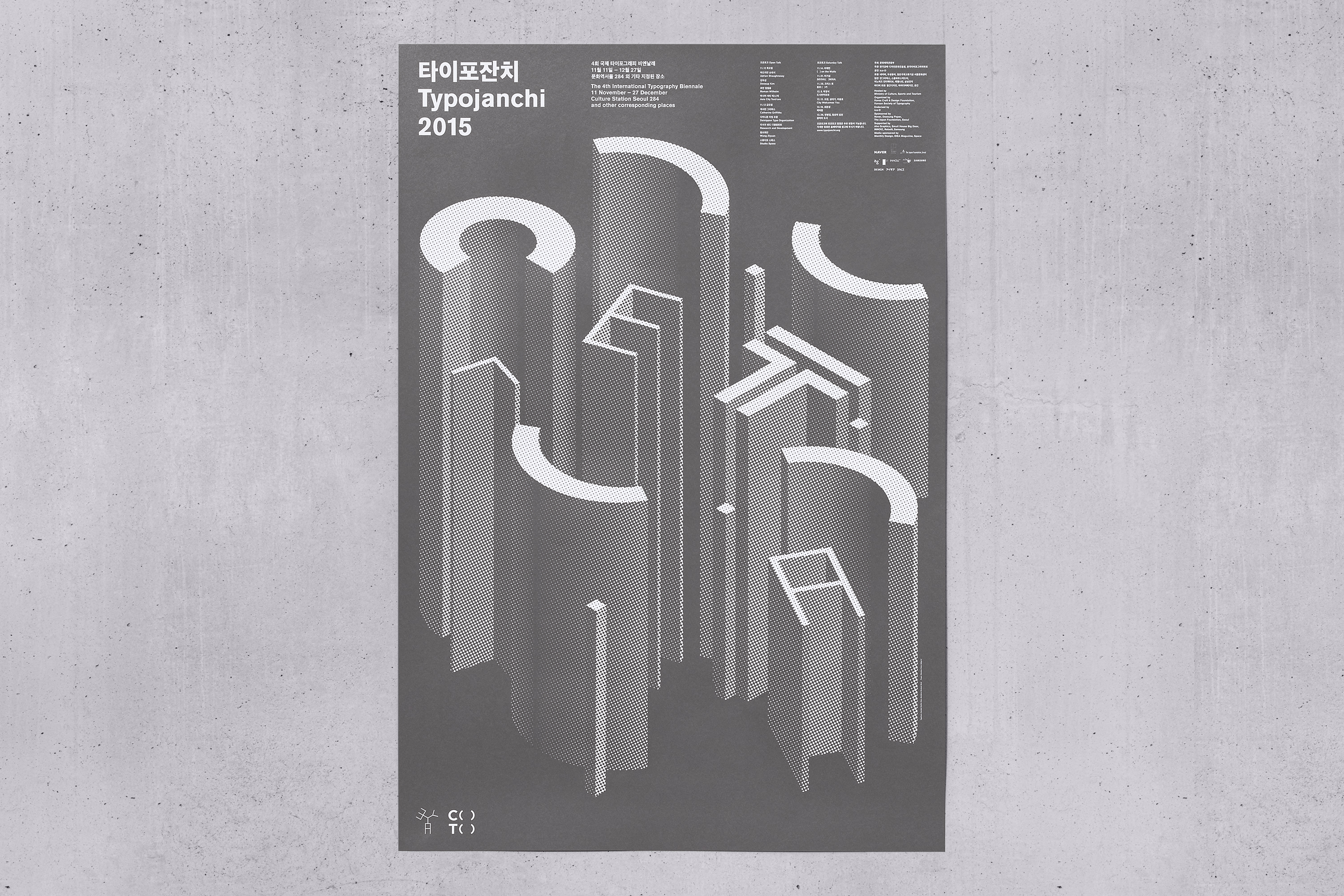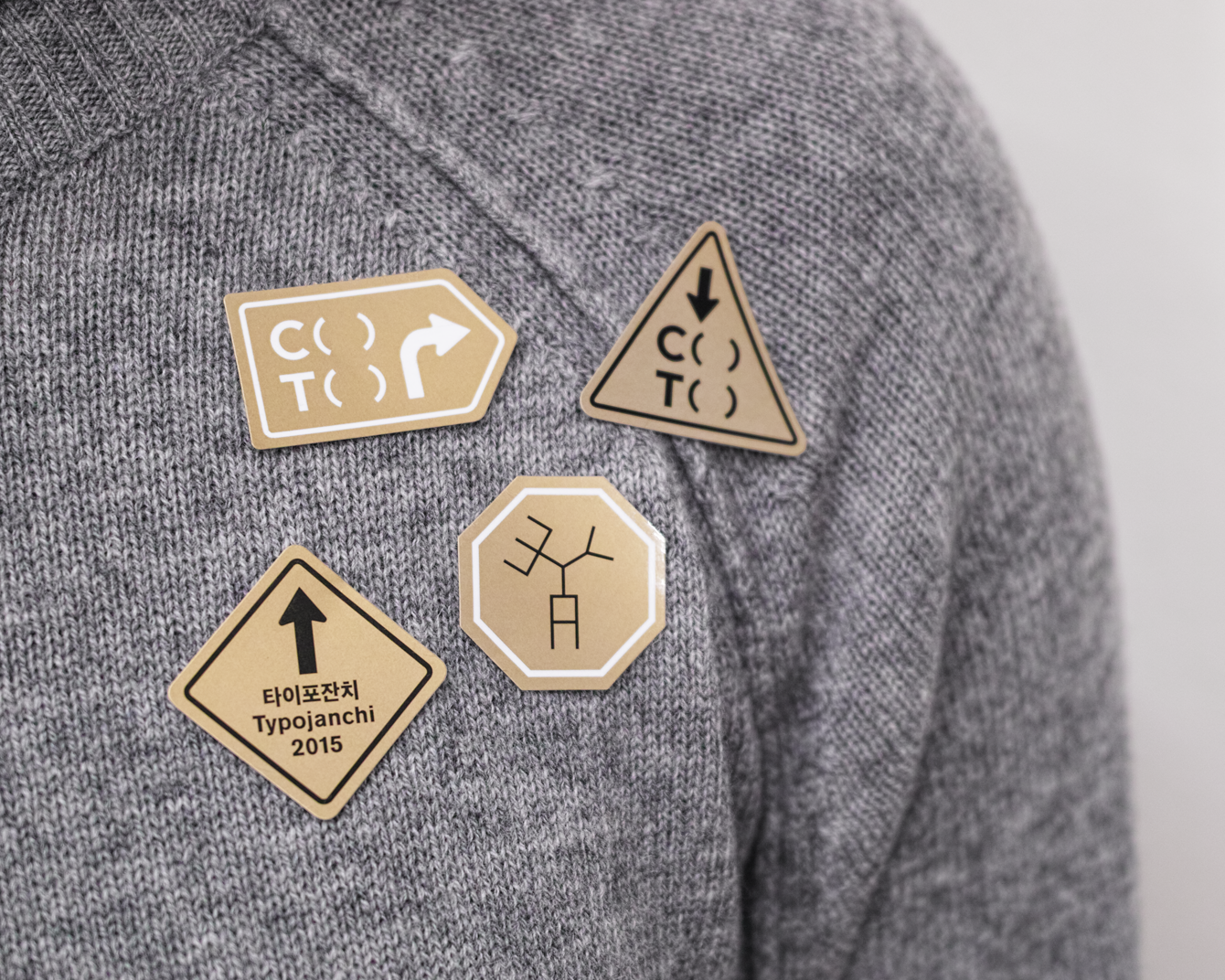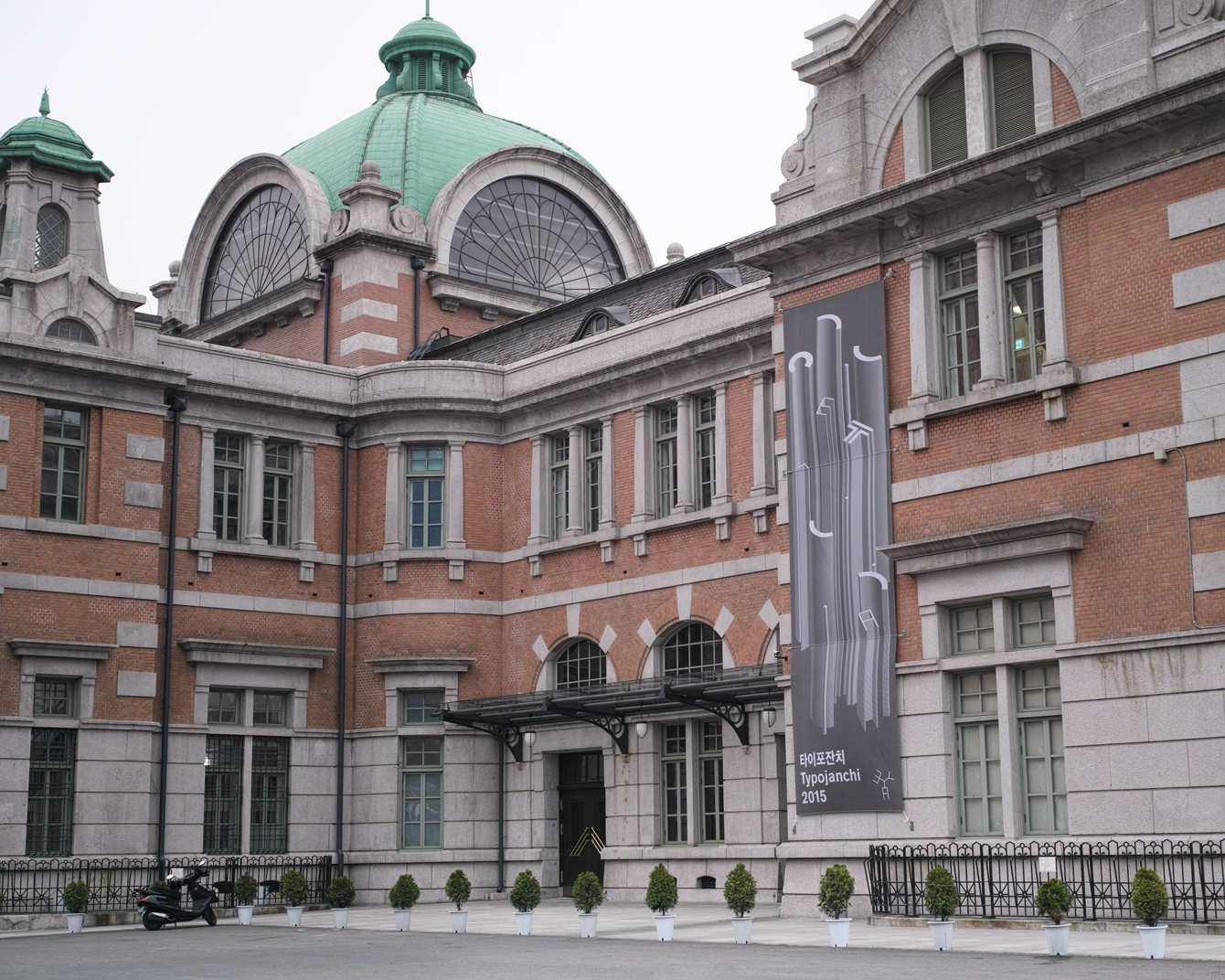 ---