Typojanchi saisai 2021: Talk
Poster

Typojanchi
saisai
(hereafter
saisai
) 2020–2021 is an event in advance to explore its themes and present expectancy and possibilities prior to the main event,
Typojanchi 2021
. It consists of diverse channels such as talks, workshops, and exhibitions at the discretion of the director.
saisai
this time had workshops on 14–22 December 2020 and a talk on 1 May 2021. The theme 'Typography (文字) and Life (生命)' decided by the International Typography Biennale organizing committee seems to imply the timeliness of the current pandemic to some degree. To present the theme, however, I did not want to deliver any serious message or give guidance to viewers tired of extended social distancing. I did not even have a detailed plan for expressing the theme. Therefore, this
saisai
had to be considered as a chance to sketch out how far and in what direction the theme could be expanded beyond a sneak peek or preview. The
saisai 2020: Workshop
and the
saisai
2021: Talk are the results of attempting to search for diverse possibilities that can be expressed with the combined two words of typography and life.
Director: Jaemin Lee
Planning & Management: Jaemin Lee / Eerang Park / Hyojoon Jo
Project Manager: Hyejin Jin
Coordinator: Yelin Yi
Filming & Post-production: Peace Piece (Director Jaeyoung Park, DP Taebeom Lee, AC Seunghwan Jang)
Technical Support & Operatio: CongKong / LeoDot
Translatio: Yes More Translation / Hitomi Sakabe
---
Art direction: Jaemin Lee
Illustration: Hongmin Lee
Graphic design: Typojanchi 2021 team
Motion design: Ajeong Kim
Client: KCDF (Korea Craft & Design Foundation)
Year: April, 2021
At
saisai
2021: Talk which sought for varied possibilities regarding the theme, we invited six designers and activists from home and abroad (Soohyun Yang, Dawoon Chung, Sofia Østerhus from
Byggstudio
,
Hagiwara Shunya 萩原 俊矢
, Youngshin Park, and
Erich Brechbühl
), who had studied design, life, environment and letters in different ways and asked them to share case studies and their own insight. The talk was designed in an online, contactless form due to the pandemic, to give more people the chance to participate in comparison to the workshop sessions. A total of 2,201 people signed up for the
saisai
2021: Talk in advance and given that the event was free of charge, 1,577 participants actually logged into the event, which enabled communication with a lot more people than offline events had done so far.
Some may have found saisai 2020–2021 somewhat confusing this time as it stressed stories with keywords such as millennials, environmental issues, the Internet, media art, and living things, rather than dealing with letters and traditional methodology. Typography is a tool and methodology generally used by graphic designers. As the term janchi means a party, Typojanchi is naturally considered as a 'typography feast' and it also tends to be perceived as a feast that graphic designers organize and enjoy themselves at. Typographic activities are to beautify and make letters and information more legible on mobile messengers or email, and everyone is doing this in their own way—designers as well as non-designers. Today it is undeniable that new factors have come to be frequently used in this process, such as emojis and animations, which can be regarded as part of typography. I did not want to restrict the scope of visitors to this feast to graphic or typeface designers only, and supposed that it would need to reflect the broadening horizons of Typojanchi.

The posters and screens of this saisai feature stuff that looks like disassembled or recombined bodies. A subject matter like 'bone and flesh' symbolically displays typographic notions even though it does not directly handle types or layout. I wished to share that idea through the poster series that headline drawings, not letters, stirring the imagination; web pages for event information and registration; and many different designs on the video screen as well.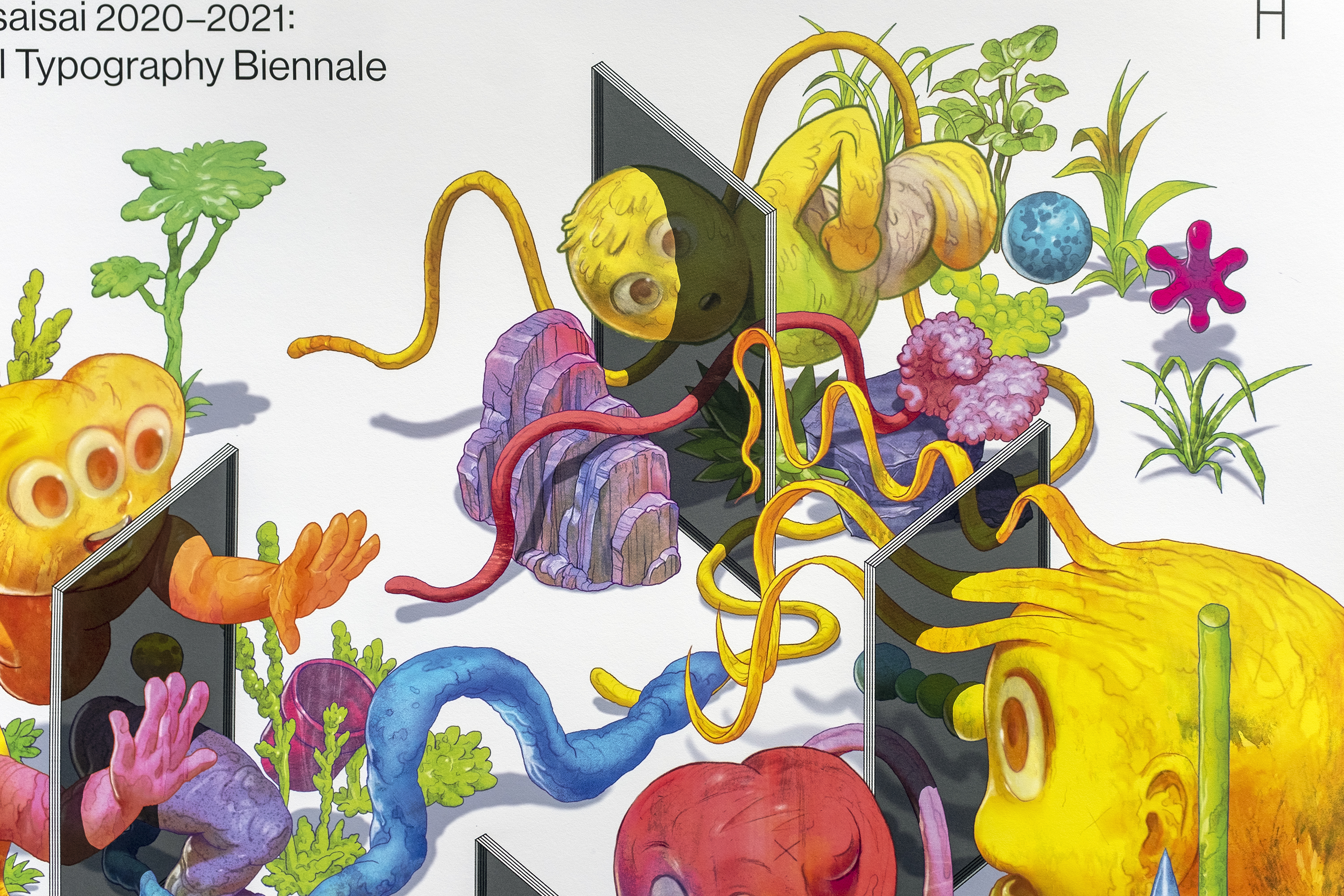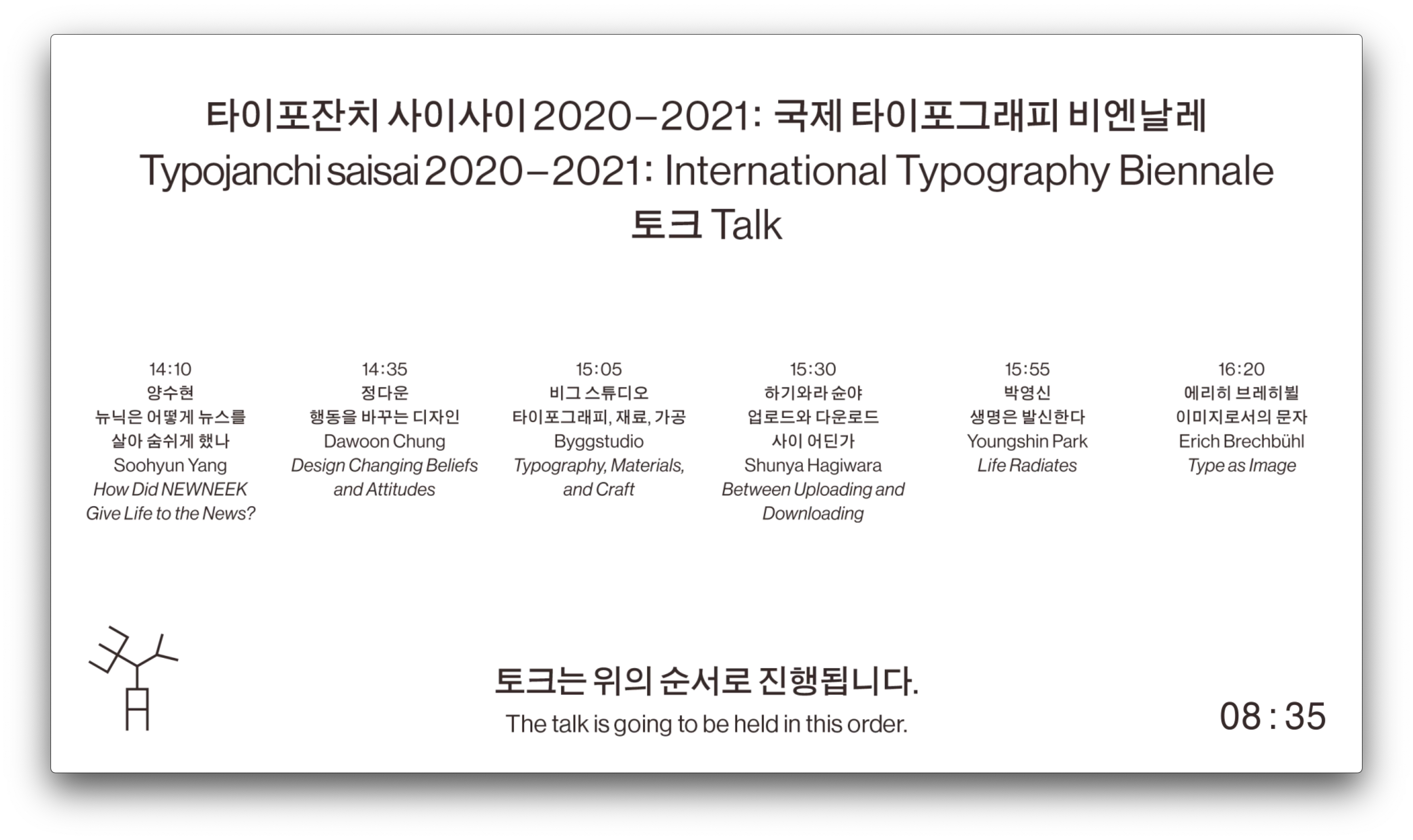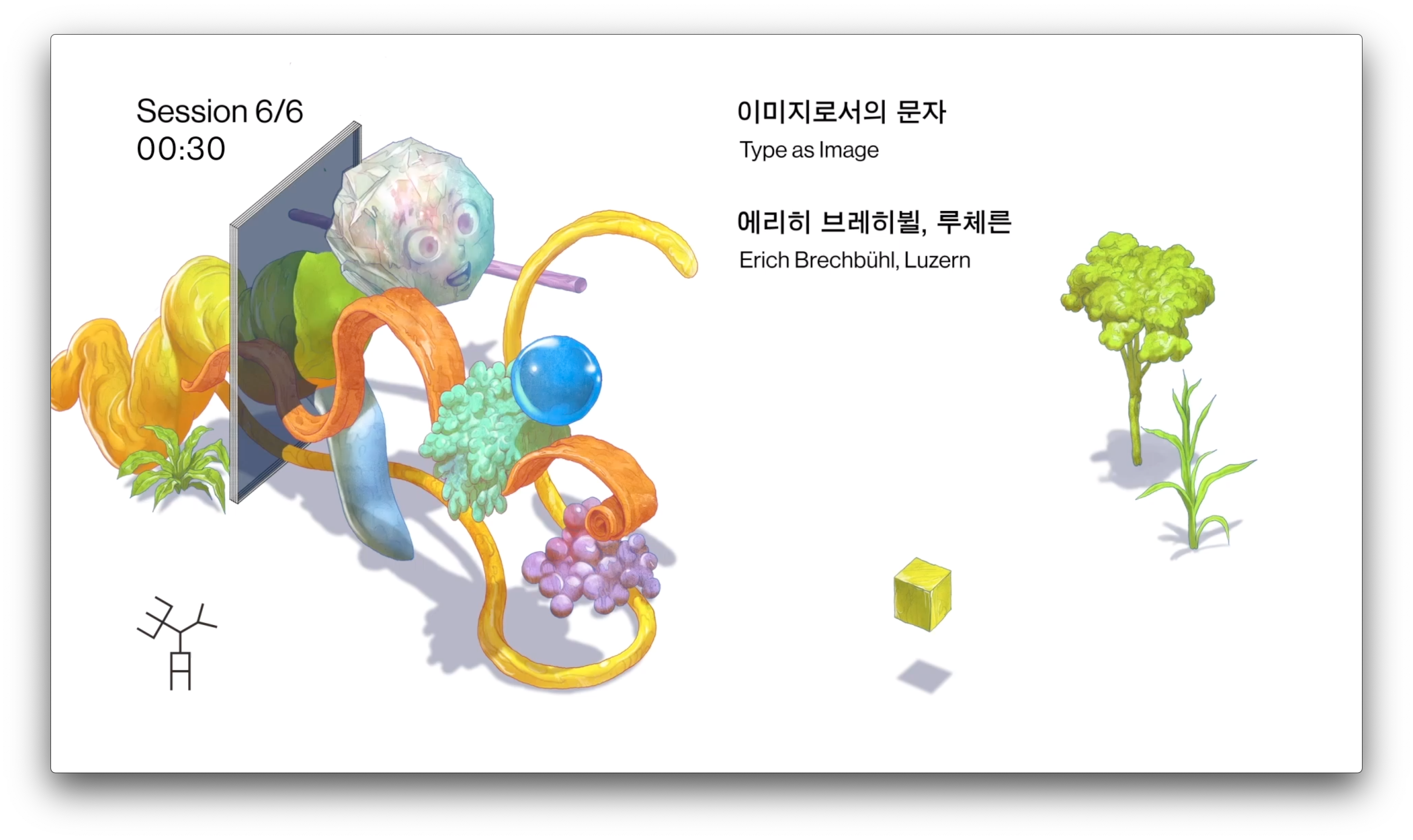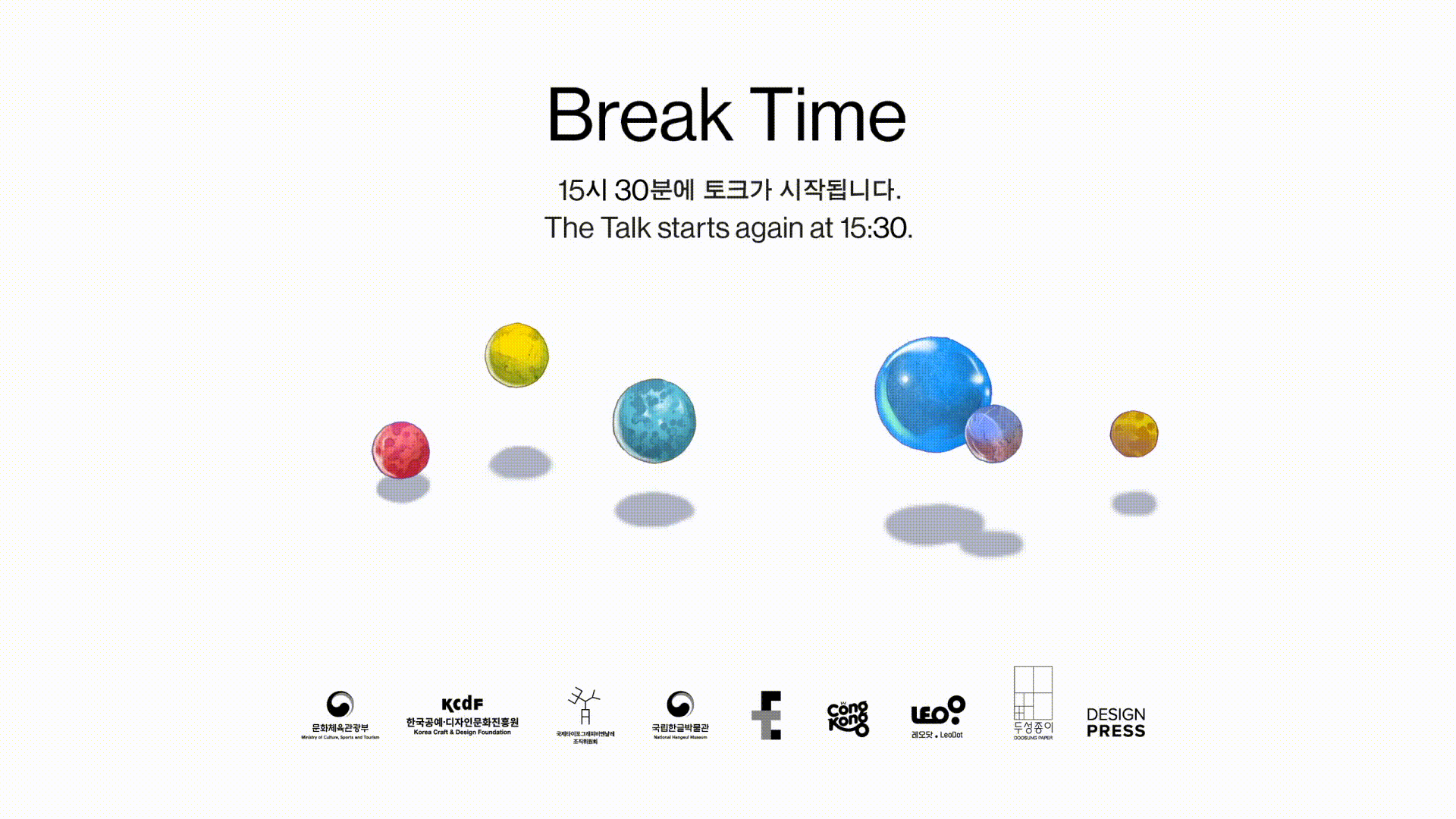 Talk 1
How Did NEWNEEK Give Life to the News?
Soohyun Yang, Seoul

Talk 2
Design Changing Beliefs and Attitudes
Dawoon Chung, Seoul

Talk 3
Typography, Materials, and Craft
Byggstudio, Stokholm/Oslo
---
Talk 4
Between Uploading and Downloading
Shunya Hagiwara, Tokyo

Talk 5
Life Radiates
Youngshin Park, Seoul

Talk 6
Type as Image
Erich Brechbühl (Mixer), Luzern
---